Medeiros, Teresa - Fairleigh Sisters 01 - Teuflische Kuesse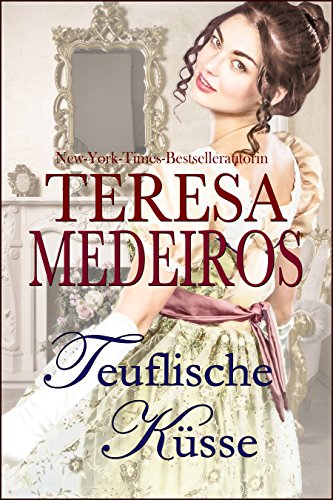 Beschreibung
Buch 1 der Fairleigh-Schwestern-Serie, die Teuflische Küsse (A Kiss to Remember) und Eine skandalöse Nacht (One Night of Scandal) umfasst.
Eine wagemutige junge Frau der Regency-Zeit findet ihr eigenes, männliches Dornröschen und erweckt es mit einem Kuss …
Wenn sie ihren Geschwistern das Dach über dem Kopf erhalten will, braucht die Pfarrerstochter Laura Farleigh einen Ehemann. Als sie im Wald einen schlafenden, rätselhaften Fremden findet, der sich weder an seinen Namen noch an seine Vergangenheit erinnern kann, beschließt sie, ihn für sich ...
_______________________________
Download: Oboom.com
Mirror1: Megacache.net
Hoster: Oboom.com ,Megacache.net
Kategorie: eBooks
Größe: 17 MB
Eingetragen: 04.10.16 12:45
Genre: Liebesroman
Sample: kein eintrag
Sprache:
Video: EPUB
Dauer: kein eintrag
Hits: 146
Uploader: mukkelpuh
Download (Usenet, 14 Tage 300GB Gratis)
Status: Online